Abrasive Wheels Online Training Course
Approved By IIRSM & CPD
This course is aimed at anyone who uses abrasive wheels, or employs people who use abrasive wheels as part of their work.

There are a wide range of tools and processes that use abrasive wheels and ensuring these are used correctly and safely is of paramount importance. Applications range from hand grinding to disc cutting. They can be used at all stages of a work process, for making preliminary cuts and scores in materials, or for fine polishing and finishing.

Different wheels will have different properties and characteristics suitable for particular tasks. They also have different weaknesses and can pose different risks and hazards in handling and use. For this reason, it's important.
​
£35.00 + VAT
Overview
---
Our one -on-one tutor led e-learning courses are packed with all the information needed to meet all statutory training requirements and remain compliant. Live pictures, animated graphics and the personality of the present form part of a very effective virtual learning environment. Accredited by leading industry sector bodies. Our training courses cover: Health and Safety Training Fire Safety Training Health and Social Care Training Food Safety Training Business Skills Training And with over 65 courses to choose from you are sure to find a course to meet your needs with Elite Personnel Training.
---
Who is this course for?
---
Anyone who uses abrasive wheels, or employs people who use abrasive wheels as part of their work. People wishing to develop knowledge and understanding to enable them to use wheels correctly and safely.
---
Qualification
---
On successful completion of the course you will obtain a printable PDF Certificate of Online Training. Awarded by International Institute of Risk and Safety Management & CPD Certification Service. 2 CPD points / hours.
---
Course media
---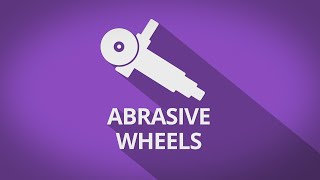 The FAQ title can be adjusted in the settings tab of the App Settings. You can also remove the title by unchecking its checkbox in the settings tab.
---
Description
---
Accidents from abrasive wheels occur when there are unsafe working practices and simply human error. To be able to work safely when using abrasive wheels you need to follow strict health and safety rules. This is important to be able to protect yourself and others from getting hurt or seriously injured. Here at Elite Personnel Training we offer an abrasive wheels course will show you the dangers associated with abrasive wheels but will show you how to identify risks and hazards so the dangers can be easily rectified. This will reduce accidents or unsafe acts and near misses driving a positive safety culture. Modules include: · Introducing Abrasive Wheels · The Anatomy of an Abrasive Wheel · The Dangers of Abrasive Wheels · Abrasive Wheel Safety · Safe Speeds · Other Wheel Markings · Storage and Handling · Checking and Testing · Training and Certification · Inspections
---
Course Duration
---
Duration 100 mins* *The course duration is based on the amount of video content shown and is rounded off. It does not account in any way for loading time or thinking time on the questions. Learners full name and valid email address are require to register for this online course, please allow 48 hrs for delivery via email of your login details.
---
Requirements
---
This course does not required a previous qualification. System requirement. Operating System: Windows 7+ or Mac OSX (10.8+) Browser: A modern and up to date web browser Video: Up to date video drivers Memory: 1Gb+ RAM Additional Software: Flash Player (latest version) Download Speed: Broadband (3Mb+)
---
---